『Never Enuff – Rarities & Demos / Enuff Z'nuff』
2021年8月27日リリース(私のところ(@japan)には7月15日に届きました♪)

以前からもうすぐ出るよーと言われていたイナフズナフボックスセットの画像がネット上で明らかになりました。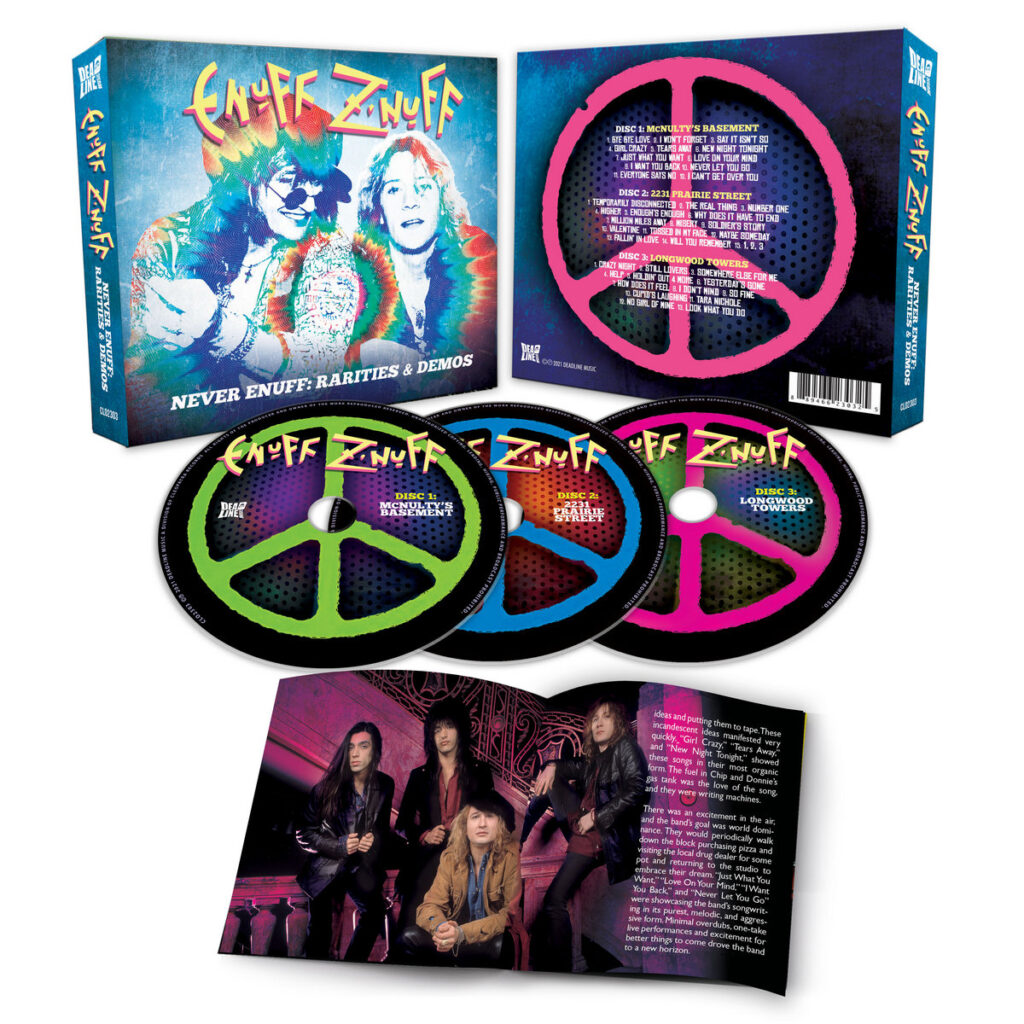 TRACK LISTING
DISC 1: McNulty's Basement
1. Bye Bye Love
2. I Won't Forget
3. Say It Isn't So
4. Girl Crazy
5. Tears Away
6. New Night Tonight
7. Just What You Want
8. Love On Your Mind
9. I Want You Back
10. Never Let You Go
11. Everyone Says No
12. I Can't Get Over You
DISC 2: Prairie Street
1. Temporarily Disconnected
2. The Real Thing
3. Number One
4. Higher
5. Enough's Enough
6. Why Does It Have To End
7. Million Miles Away
8. Misery
9. Soldier's Story
10. Valentine
11. Tossed In My Face
12. Maybe Someday
13. Fallin' In Love
14.Will You Remember
15. 1, 2, 3
DISC 3: Longwood Towers
1. Crazy Night
2. Still Lovers
3. Somewhere Else For Me
4. Help
5. Holdin' Out 4 More
6. Yesterday's Gone
7. How Does It Feel
8. I Don't Mind
9. So Fine
10. Cupid's Laughing
11. Tara Nichole
12. No Girl Of Mine
13. Look What You Do
Deadline Music
全40曲。
見慣れた曲もちらほらとありますが、全く見たことないタイトルもありそそられます。

こっそり
こっちもこっそり
10, by Enuff Z'nuff
13 track album
ついにこの曲のドニーボーカル版が聴けるのか
From the vault of bassist Chip Z'nuff and vocalist Donnie Vie comes this long buried treasure of early '80s demos that chronicle the very birth of melodic glam rockers Enuff Z'nuff!

These high quality studio demos consist entirely of unreleased, all original material as Z'nuff and Vie hone their songwriting craft, sharpen their Beatles-esque melodies, and crank their feel-good, hippy-vibe energy up to 11!

Features several rare and unseen photos of the band, many of them courtesy of veteran photographer Paul Natkin, as well as liner notes penned by Z'nuff and Vie themselves for the full-color booklet!

Available as a CD box set with individually packaged discs as well as a 4LP box with psychedelic colored vinyl!
LPでも発売されるのが嬉しいね。4LPということは10曲ずつ?ちょうどいい感じ。
"高品質のスタジオ・デモ"とありますね。レコードにするくらいなのだからそれなりの音質にしているのでしょうか?(過度な期待は禁物。あくまでDemoですよ〜。念の為)

こっちが予定通り発売されるとなると"あっち"と発売時期重なっちゃうのかな〜。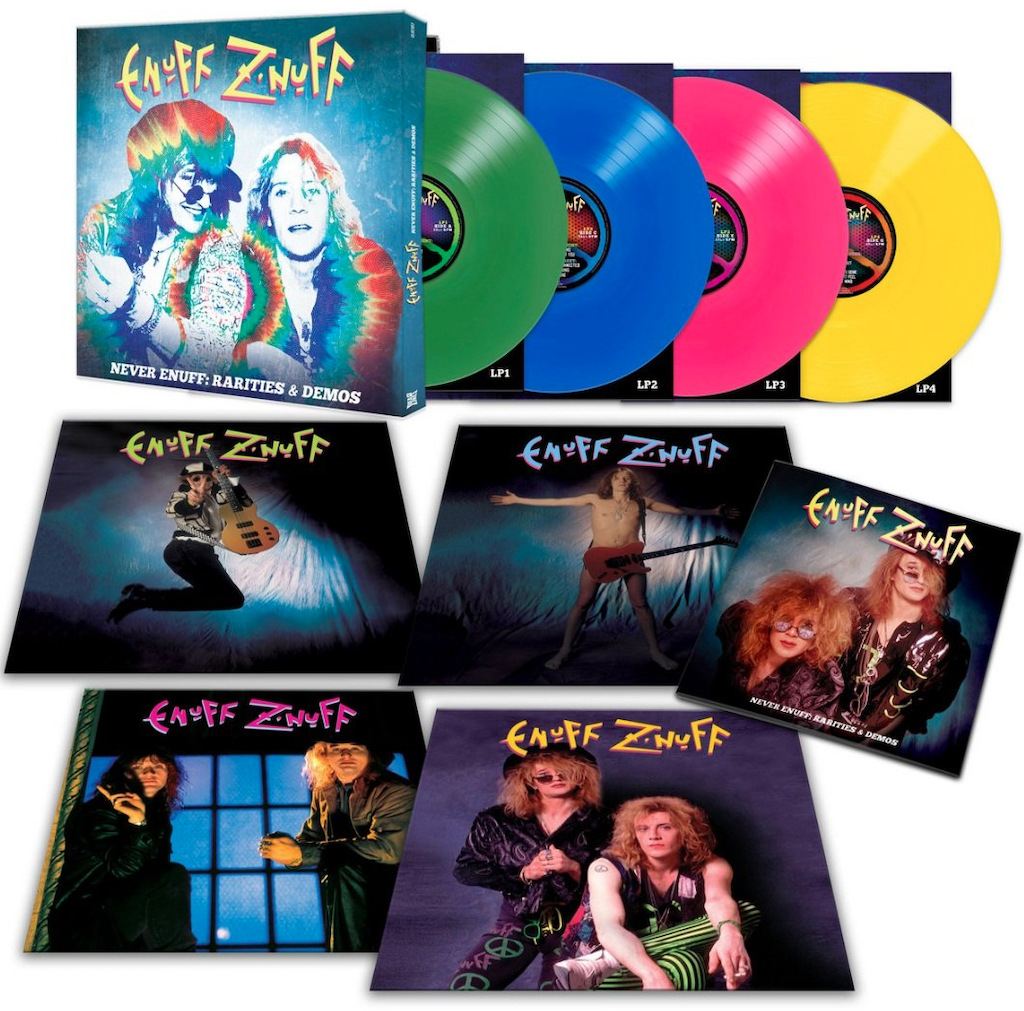 リンク
Search Results for "ENUFF" – Cleopatra Records Store
〜2021.7.2追記〜
https://enuffznuff.bandcamp.com/ サイトでCD予約していた方からもう届いたよとのツイートが…。羨ましい!
〜2021.7.3追記〜
わたくしめもCDのほう注文したら4時間ほどで"送ったよん"とメールが来ました♪楽しみ。
〜2021.7.15追記〜
届きました♪→こちら